Marcy Kritikos
Marcy is the owner/head instructor of GenuWIN Sports Training Inc. She has been a private instructor since 1999. Marcy and her staff perform approximately 250 lessons per week and and broke the 10,000 lesson mark in 2013. Marcy retired from coaching at North Central College in 2011. She coached at North Central College for 9 years. Prior to NCC, she coached at Argo High School for five years. She graduated from Morton High School in 1988 where she was an All-Conference, All-Area, and All-State performer as a pitcher and a first baseman. Marcy completed her bachelor's degree at North Central in 1992. While playing for North Central, she continued her success, earning All-CCIW honors from 1989-1992 and an NCAA All-Region honor in 1990. She still holds numerous records at NCC including fourth in career RBI (99), second in single season RBI (45), fifth in career doubles (35), sixth in single season doubles (14), 12th in career hits (134), second in career walks taken (78), fifth in career putouts by a first baseman (471), fourth in career fielding percentage (.976), third in career innings pitched (388.6), fifth in single season innings pitched (145), fourth in career wins (37), fifth in career ERA (1.80), fourth in career shut-outs (10.5), fourth in single season shut-outs (7), fourth in career strike-outs (124), and second in single season no-hitters (3) including one perfect game. Marcy received the Cleo Tanner Award from North Central College in 2011. "She has helped to shape the face of athletics for young women, both with her contributions to the community and to North Central College. In this role of a private hitting and pitching instructor, Marcy has had the opportunity to positively affect many young women and grow the sport of softball in the western suburbs." Marcy was also inducted to The National Association of Professional Women (NAPW) in 2011.
---
Dana Litchfield
Dana has been a private instructor since 2004. She has performed thousands of pitching, hitting, and slapping lessons over the years. She is able to provide fielding, throwing, and catching lessons as well. Dana trains individual teams and organizations annually. She graduated from North Central College in 2005 with a degree in Exercise Science and Psychology and received her nursing degree in 2008 from Morton College and is a licensed RN . Dana received All-CCIW, Great Lakes All-Regional, and All-Tournament honors while at NCC. She holds the NCC single season record for getting hit by a pitch (16), third in hitting streaks (16), twenty third in career hits (104) and ranks sixth with a single season batting average of 427. She was co-captain of the Cardinals her junior and senior year. Dana graduated from Marengo Community High School in 2001 where she was an All-Conference and All-Area shortstop.
---
Kelly Gagen
Kelly joined the staff in March of 2015 and has been involved in coaching different levels of softball from recreational leagues to travel teams since 2005. She has provided one on one instruction, assisted at camps, and organized clinics for neighborhood softball leagues. After pitching 4 years of varsity softball on her high school team as well playing on an elite travel team Kelly attended Northern Illinois University and graduated in 2006 with a degree in special education. She is a teacher of the visually impaired and has experience helping children ages 3-21 with special needs. She received an award in 2012 for excellence in teaching.
---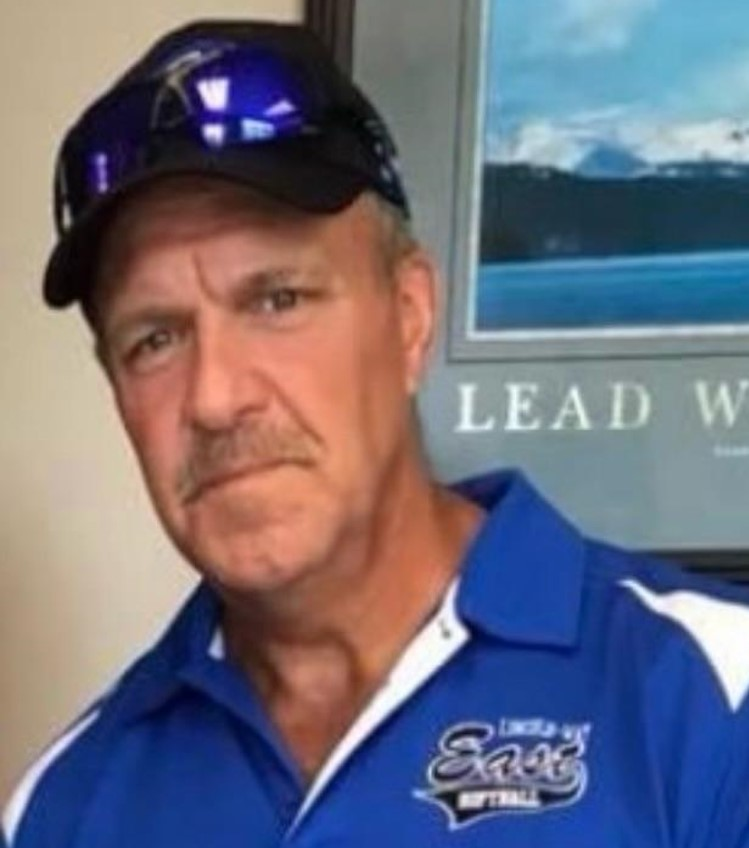 John VanGennep
John joined the staff in August of 2021 after bringing his daughter to GST for lessons. John played baseball and was a swimmer at Thornwood High School. He was an All Conference, All Area and an All State baseball player and earned a full ride Scholarship to University of Illinois.  After college he played pro baseball for the Atlanta Braves and Chicago White Sox as a pitcher.  After playing pro baseball he turned to 12 inch slow pitch softball and played all over the USA for 20 years and is now in the USSSA and NSA softball Hall of Fame.
John took his love of the game to coaching and started the Lincoln Way Storm girls softball program in 2004 and had many years of success at all levels.  
While doing travel ball he also coached at Providence Catholic High School for 4 years and then went to Lincoln Way East High School for 5 years helping the team to two state appearances. John is currently an insurance Agent with Country Financial where, along with many awards, he has achieved the All American award 18 times, the company's highest honor. 
"Being a coach is my way of giving back to the kids what I have learned all my years of playing. Nothing is more rewarding than helping kids succeed at a game I loved to play. If I have made a difference in just one kids life, then I have succeeded."
---
Peyton Loesch
Peyton has been a long-time student of GST and a part-time instructor since 2020.  She played High School Softball at Plainfield East, earned All-Academic Honors all four years, All Conference junior and senior year, and the PEHS Silver Slugger Award with a .437 batting average and .553 slugging percentage.  Peyton played competitively for the Dirt Devils from 2012-2017 and went on to play softball at Marian University for 3.1 years (covid). She graduated with a degree in Middle/Secondary Education and Mathematics and minored in Athletic Coaching.  In her first season as a Sabre, she was named Northern Athletic Collegiate Conference (NACC) Freshman of the Year.  Peyton led the team in on base percentage (OBP) at .519, also good for fourth in the NACC, behind a 3.8 strikeout-to-walk ratio that ranked seventh in the conference. She won the Sabre Athletic Award in 2017-2018 for female newcomer of the year. Peyton was named to the All-NACC Conference Team each of her 3 years and her career stats include .395 batting average, .487 OBP, and .620 slugging percentage.  She tallied 17 home runs and 103 RBIs, while only striking out 20 times in 387 plate appearances.  She currently holds the record at Marian for most walks, 68 in only 3 years of play.  In addition to her contributions to offense; Peyton had a career fielding percentage of .980 in 136 games played and provided some relief in the circle where she also holds the school record for most saves at 5.  She also has the honor of having her picture on the side of Lenz Fieldhouse at Marian University. In addition to instructing at GST, Peyton teaches Math at a local High School and will begin a master's program in the near future.
---
Kelly Kavanaugh
Kelly joins the staff in August of 2022 and has a daughter who has been a GST student. Kelly is a member of the Girl's Catholic Athletic Conference Hall of Fame, St. Francis de Sales High School Hall of Fame and DePaul University Athletic Hall of Fame. She was a 4 year NCAA All- American Softball Player, 4 year All North Star Conference Softball Player of the Year, 3 year DePaul University Most Valuable Softball Player, member of 1990s All Decade Softball Team, Annunciata Grammar School Hall of Fame, 1988 Sun –Times Player of the year and 1988 1 st Team All State. Kelly led the nation in most RBI in one season, most doubles in one season and was ranked the 5th top hitter in the country in the 1991-92 season. She also played professional softball for 3 years with the Virginia Roadsters. Kelly has been a head coach for 22 years and has been working softball camps at all Eventbrite Collegiate Camps in Auburn, Texas, Loyola, UIC, NIU, Notre Dame, Dayton, Wisconsin and various other Universities. Kelly is a single mom and currently teaches physical education at Homewood Flossmoor HS.
---
Dayton Elliot
Dayton, a long time student of GST, joined the staff in August of 2022. She played softball at Munster High School where she was named All Northwest Conference, Post Tribune All Area Team, Post Tribune top 20 players in Indiana, NWI Times All Area Team and was a 3 letter winner. She led Munster to 4 conference titles while helping them to a regional title and semi state appearance in the 2016 IHSAA 4A State Tournament. Playing competitively, Dayton helped lead her travel team to 3 National tournaments.  Dayton went to NIU for 2.5 years  and finished her career at Roosevelt University. At NIU during the 2020 season, her highlights were throwing a complete shut out game and beating Purdue in the fall. She then posted a 1-2 record starting three games out of the four appearances in the circle where her season was cut short due to Covid. During the 2022 season she made seven appearances helping NIU to a big win over Florida International. She had the longest at bat of the season against Buffalo with a total count of 17 pitches. Then at Roosevelt University Dayton appeared in 18 games starting 10 of the games where she helped Roosevelt to an appearance in the CCAC tournament. In addition to instructing at GST, Dayton is assistant coaching one of the GenuWin Reign 14u teams. Dayton is also pursuing her degree in communications with a marketing minor. 

---